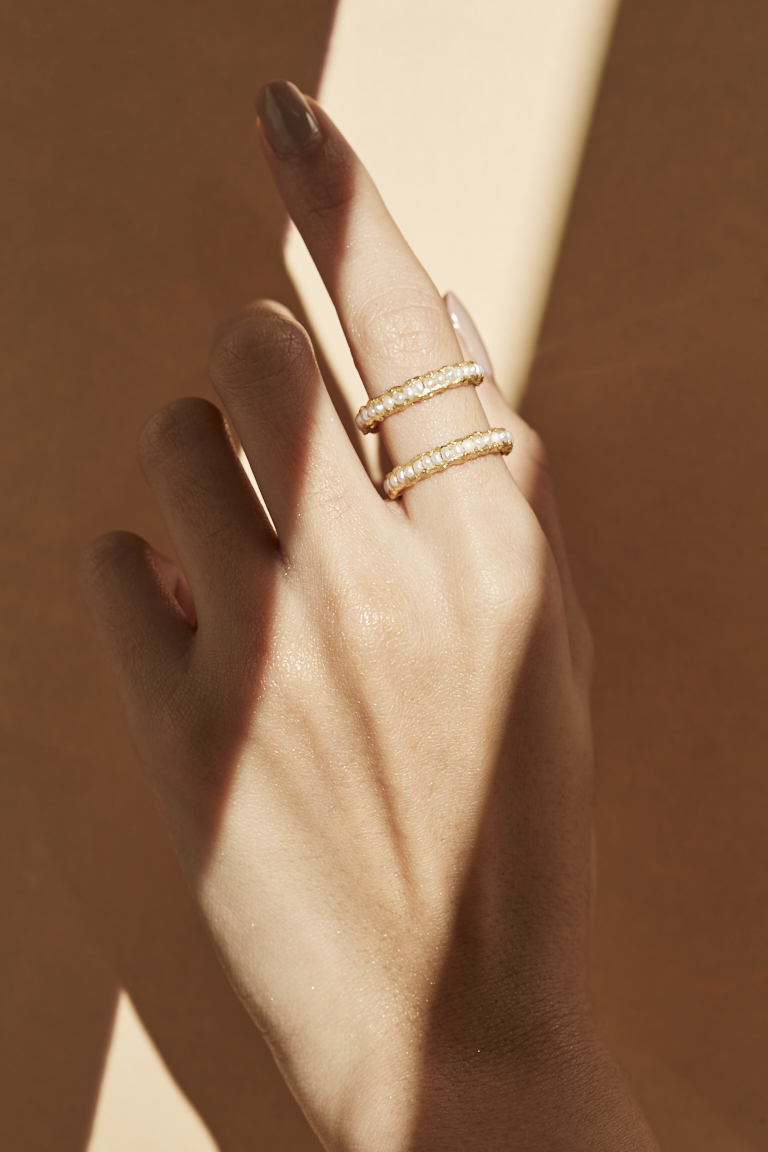 Mini Pearls Double Ring
This beautiful hand crafted ring is individually created so each ring is unique with hand edged gold detail that replicates organic texture of the melting gold. Natural, organically shaped mini pearls are then carefully set into the ring, one by one.
The ring is designed so that you can enjoy stacking it with another one or more of the Mini Pearl Ring or wear it solo as a subtle statement.
We enjoy styling the ring on the index finger wearing alongside the single mini pearl rings.
The ring comes in two options: silver plated 18k gold and solid 18k gold. Inbox us if you would like to customise the ring with white gold or rose gold.